The company New Tecno,which is located on the territory and in the world by many years, offers a wide range of specialized machines on polyurethane's processing and cutting, wheter foam, flexible and rigid, used in various industrial fields, from furniture to motoring's one, going from construction to mattresses's one.
Over the years the range of products offered has increased exponentially, keeping pace with the new market's needs.
New tecno symbolizes several well-known Italian companies in different sectors: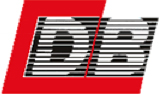 DB SRL, since more than 40 years, it is manufacturer of machines for processing polyurethane foam and it is appreciated all over the world for their quality products made in Italy and with advanced technology and design.
This historical company builds several kind of machines, starting from vertical cutting machine to special and customed systems for clients. We are DB's agents in Lombardy since more than 20 years, a company which continues to achieve great results thanks to its tenacity and to its incraeasing machines's production.
Website: www.d-b.it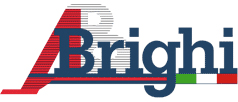 BRIGHI TECHNOLOGY ITALY is a leader all over the world thanks to their systems for construction and package of pillow and also thanks to unique machines for sewing of polyurethane foam and fiber. The presence in the company of the third generation Brighi is the strength which encourages them to have the most brilliant and innovative ideas which are proposed all over the world thanks to their presence at most important exhibition.
Website: www.brighitecnologie.com
Thanks to twenty years of experience we can offer our collaboration with other companies for the production of polyurethane foam in all the five continents which produces from simpler machines for frothing up to continuous system of considerable size.